LED Lighting in Parkersburg & Surrounding Areas
Are you looking for an upgrade to your home with a guaranteed positive return on investment? If so, call Grogg's and ask to speak with a licensed electrician about LED lighting today!
LED bulbs consume as much as 90% less power than traditional incandescent bulbs. Not only is there an enormous direct savings in energy costs, but you will also save money on maintenance and replacement costs over the life of the bulb. LED bulbs are ecologically friendly, durable, produce zero ultraviolet emissions and can be switched on and off many times without reducing the operational life expectancy (unlike incandescent bulbs).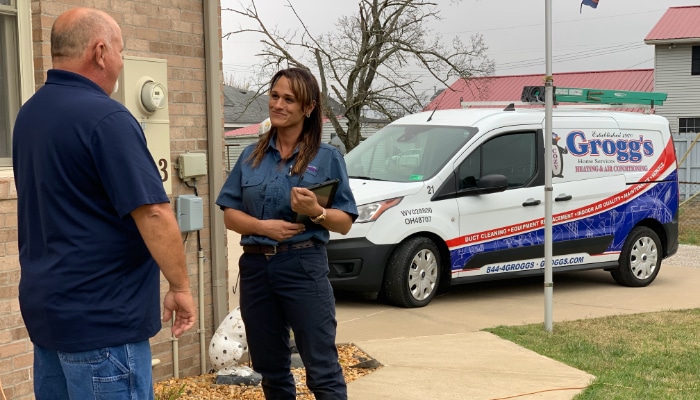 The Choice is Clear!
Consult with a Grogg's electrician to discuss the many benefits of upgrading the light bulbs in your home to LED in Parkersburg and surrounding areas.