Get A Smart Home In Parkersburg & Surrounding Areas
Would you like to be able to control your home monitoring system, lighting, internet, door locks, garage doors, etc. from your smart phone all while reducing your energy usage? Would you like to be able to produce automated meter readings? How about fire detection and leak detection? All of this is possible with a smart home application installed by a licensed and trusted Grogg's electrician. Best of all, you'll likely be very surprised at the affordability of these upgrades to your home and the numerous lifestyle benefits that come along with it.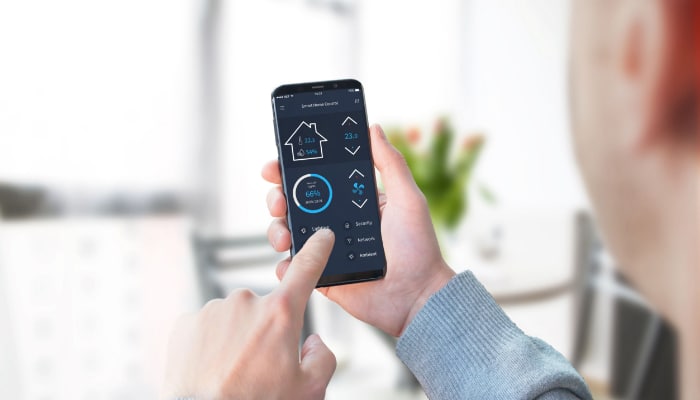 Is Your Electrical System Up to Speed?
A high-tech smart home installation will pack a lot of punch when it comes to your home's convenience, but that isn't all that you can do. You can easily make sure the rest of your system is up to high efficiency standards by having regular electrical maintenance completed.
Call Grogg's today—our electricians are standing by waiting to discuss the benefits of turning your current home into a smart home.