Whole Home Surge Protection in Parkersburg & Surrounding Areas
A surge, which is a high-amplitude, short-duration electrical fluctuation, is typically caused by lightning or a utility event. The average home will experience over 300 of these potentially damaging electrical surges every single year. Appliances, electronics, HVAC systems, etc. are all susceptible to these surges and, as such, should be under the protection of a surge protector.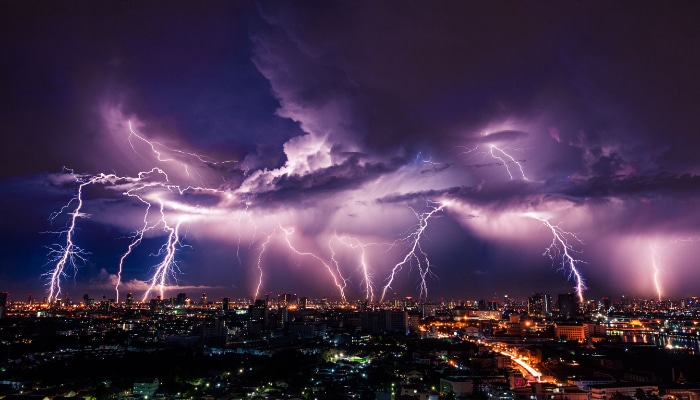 Check Your Home's Potential For Surges
Wondering what your electrical system has to deal with? Our electricians can perform full electrical maintenance on your home to find out! Our program also has the added benefit of providing you with preferred service, 15% off of all electrical service repairs, free service calls during our normal business hours, plus much more.
Protect Your Valuables. Choose Grogg's.
The licensed and trusted electricians at Grogg's are the Mid-Ohio Valley's foremost authorities on surge protection. Call us today and one of our electricians will be happy to discuss your options for surge protection.