Ceiling Fan Installation & Replacement in the Parkersburg Area
Grogg's Heating and Air Conditioning offers services such as ceiling fan installation. Installing a ceiling fan can cut down on your heating and cooling bills, but leave the installation to the professional electricians at Grogg's.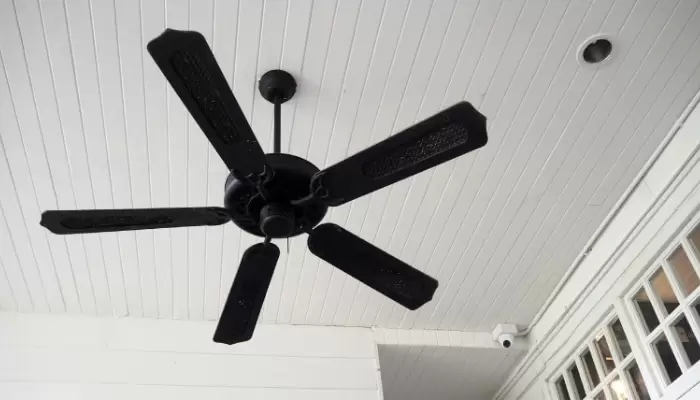 Does ceiling fan direction really matter?
Yes, a ceiling fan's direction does matter. The direction of the fan blade's rotation can determine if a room is cooled or if warm air is circulated throughout the room by the fan. If you are trying to get your fan to circulate cool air throughout your room, you should have it set counterclockwise. If you would like your fan to move warm air throughout a room in the colder months, you should have it set clockwise. To find out more about what direction your fan should be set to, contact us today.
What is the correct way to rotate a ceiling fan?
The correct way to rotate your ceiling fan depends on the function you want your ceiling fan to perform and what season it is. If you want your ceiling fan to cool a room in the summer, you should have the blades set counterclockwise. On the other hand, if you want your ceiling fan to distribute warm air in a room during the winter, you should have your ceiling fan set to clockwise so that it moves the warmer air throughout the room. To have your ceiling fan rotated, call us today.
Should ceiling fans be left on all the time?
Ceiling fans can be left on for long durations, but whether you should leave your ceiling fan on all the time will depend on your specific needs. A large ceiling fan can serve as a good way to circulate the air in your room and reduce energy costs. Although, if you plan on leaving your fan on all the time, you should account for the fact that your ceiling fan and its components may wear out quicker since it will be used more frequently. To learn more about your ceiling fan, give us a call today.
Consider Maintenance to Avoid Future Issues
Having regular electrical maintenance for your ceiling fan can help you avoid electrical problems with it later on that might lead to a premature replacement. Small repair issues are much more manageable than a large failure, and by addressing them as they come, you can avoid them escalating to the point of a failure. Along with your fan, you can have your entire electrical system inspected to make sure it's operating at peak efficiency!
Contact Grogg's For Immediate Assistance
Parkersburg and the surrounding area, call  304-863-3553 .