Replace Your Kitchen & Bathroom Plumbing in Parkersburg
Sinks and faucets are integral parts of any kitchen or bath remodeling project. Grogg's plumbers are the local experts in helping you to remodel or design your dream kitchen or bath. Not only will you receive the updated look that you are going for, but you will also enjoy the additional benefits that come along with upgraded fixtures, which include reduced water usage and energy savings. Best of all, you will likely be very surprised at the affordability of upgrading your fixtures. To get your sink and faucet repair or replaced, give us a call today.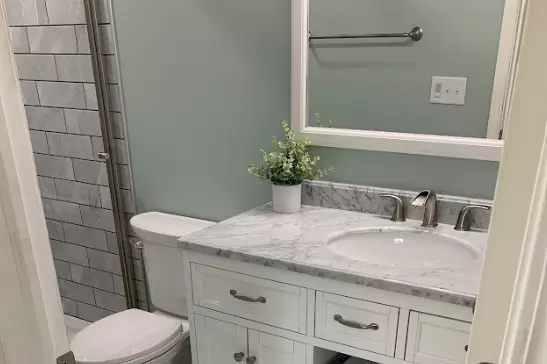 A Tip For Avoiding Future Sink & Faucet Repairs
Achieving better peace of mind about your plumbing is a lot easier with the help of a professional plumbing maintenance plan. Our plan includes attention to the rest of your plumbing system as well as great service discounts.
Talk to a Live Person, 24 hours a day, 7 days a week.
Common Causes of Leaky & Broken Faucets & Sinks
Your home's faucets may be having issues due to:
Broken or loose o-rings.
Damaged valve seats.
Loose or broken washers.
These issues generally compound over time simply due to use, corrosion or mineral build up. If the issue is occurring with your sink's drain and not the faucet, it may have to do with the p-trap or the water supply connection. To get your sink and faucet repaired, contact us today.
Choose Grogg's for Your Sink & Faucet Repair or Installation
Grogg's plumbers are standing by ready to respond to any service problems that you may experience with your sinks and faucets. Whether it be a leaky pipe or faucet, a loose handle or another manifestation of wear and tear, the plumbers at Grogg's have access to everything they'll need to repair or replace any of your plumbing fixtures. Call us at 304-863-3553 or submit a request online to get sink and faucet repair today!