Air Conditioning Services In Clarksburg & Parkersburg, WV
To keep cool during the hot summer months, your air conditioning system needs to be working properly. For full air conditioner and heat pump services that you can trust, turn to the professional team at Grogg's Home Services. With our expert technicians and incredible service, you can rest assured that your AC unit or heat pump will run its best all summer long.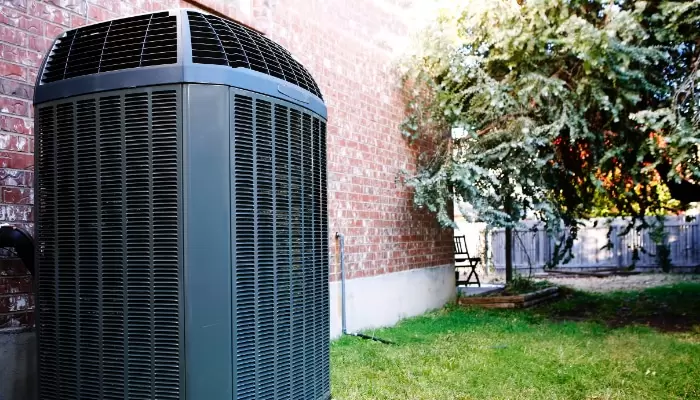 Air Conditioning From Grogg's
When you have a concern with your AC, Grogg's is your one-stop-shop for all your home cooling needs. We can take care of your unit from the top to the bottom. Our services include repair, installation and maintenance on air conditioning units, as well as any ductwork needs. With our highly trained technicians, 24-hour emergency service and over 50 years in the business, we are ready to handle all of your home AC concerns!
Our AC & Heat Pump Services
Air Conditioning Repair - Our certified technicians are able to look at any type of AC unit, no matter the age or brand. With years of experience, we'll be able to accurately diagnose any problems and work to resolve the issue. You will be part of the process from the first as a true partner with your home's heating and air needs.
Air Conditioning Replacement - We are proud to partner with the best in AC manufacturers to offer our clients the highest quality brands available. Our techs will be able to provide you with different options to work with your home's unique needs. We offer easy financing options for new systems in order to provide convenient payment options.
Air Conditioning Maintenance - A regularly maintained system will not only run better, it will last longer. Our tune-up services are thorough and precise, preventing future breakdowns from happening and keeping your energy bills low. We offer one-off maintenance services, as well as an affordable Comfort Club option that provides regular tune-ups and exclusive membership benefits.
What Is SEER?
For efficiency and performance, when looking for a new system you will probably hear the term SEER. A Seasonal Energy Efficiency Rating tells how efficient the cooling is in a heat pump or air conditioner. The higher the number, the higher the unit efficiency.
An additional rating for heat pumps is called the Heating Seasonal Performance Factor. Heat pumps are similar to a conventional air conditioner, providing cooling in the same way. However, they are also capable of heating your home, and the HSPF will measure that heating efficiency. An easy way to save up to 60% on energy usage when warming your home is by switching from a furnace and AC combo to a heat pump.
Our available air conditioners and heat pumps come in various efficiency ratings depending on your preferred cost/performance balance.
Grogg's For Quality Results
We are proud to have served the area for over 50 years with expertise in all things air conditioning and heat pump. Our warranties are unmatched and our service open and honest. Have a repair emergency? We are here to help at any hour of the day with our 24/7 emergency service. Contact us today to learn more about our services or for a free estimate on a new system!
How much do home AC system services usually cost?
For simple check ups, regular AC maintenance costs $75 to $200. Extended service contracts range in price from $150 to $500 and cover the whole HVAC system, including both heating and cooling. An HVAC specialist will cost $50 to $150 per hour for repairs that are not part of a normal service.
Cleaning the condenser and completing a series of tests to ensure your system is operating correctly are normally included in a service appointment. They'll also look for additional concerns that need to be addressed. Evaporator coil and duct cleaning aren't normally included in standard AC tuneups.
How often do home air conditioner units need to be serviced?
The majority of HVAC specialists believe that your unit should be maintained twice a year. Once in the spring to ensure that you keep cool during the summer, and once in the autumn to ensure that your heating system is in good working order. There are several benefits to having your air conditioner serviced on a regular basis, not the least of which is that it will save you money. You might not realize there's a problem until it's much worse and more expensive to correct if you don't get the unit serviced.
What are the advantages of heat pumps?
One of the most significant advantages of heat pumps is that they provide both cooling and heating in one system. In the summer, it provides high-efficiency cooling, and in the winter, it provides effective heating. A reversing valve in the heat pump changes the flow of refrigerant to warm your house. Heat pumps are also less expensive to operate than combustion-based systems. The larger the long-term energy savings, the more energy-efficient the systems are. And finally, heat pumps are less maintenance-intensive than traditional heating systems. Some system details must be examined on a regular basis, once a year, and this may be done easily by yourself. A professional installation, on the other hand, must inspect the system every three to five years.