Sewer Line Repair & Replacement near me
A clog in your sewer line can cause issues that lead to leaky pipes and costly sewer line repair, or to more severe cases that require complete sewer line replacement. In any case, a clog needs the attention of a trained and seasoned plumbing professional. In addition to the obvious problems created by a clogged drain, a backed up system can also be hazardous to your health, as it is critical for waste to be removed from your home in a safe, efficient and sanitary manner.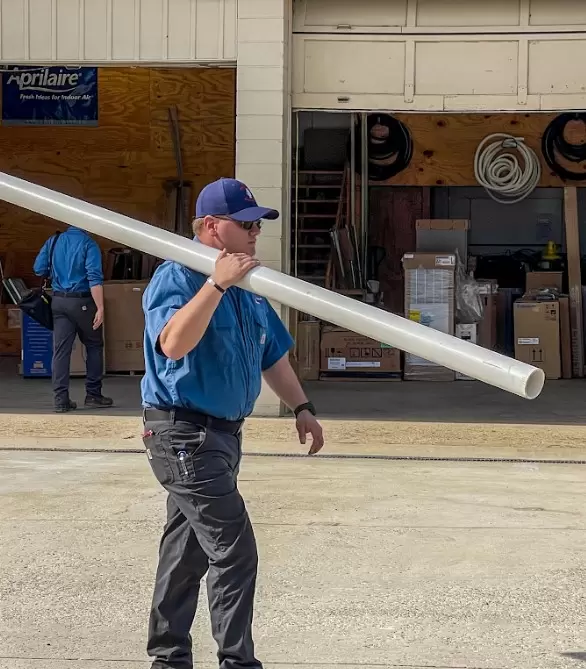 Signs Your Sewer System Needs Repair or Replacement
Your sewer system is integral to the operation of your home, which is why it will generally be apparent when things are not working properly. Some signs your need sewer repair or replacement include:
Your sinks and tubs drain slowly.
You notice indentations or pools or septic waste in your yard.
Your foundation has cracks in it.
There is mold growth in your home.
You notice sewage smells from your drains.
If you have not encountered issues with your sewer system before, it can be hard to know the signs. If you suspect that your sewer system is broken or needs to be replaced, you should have it addressed right away. To get sewer line repair, contact us today.
Talk to a Live Person, 24 hours a day, 7 days a week.
Do sewers get cleaned?
Yes, sewers and sewer lines get cleaned. You may need a sewer line cleaning if you notice the following:
Slow draining of water throughout the entire house.
If you hear your toilet bubbling.
Water backing up from appliances like your washing machine.
There is a smell of sewage around your plumbing system.
If you are concerned about your sewer lines, contact Grogg's today and will be able to see what is going on with your line and fix the problem with ease and expertise!
How to Avoid Sewer Problems Before They Begin
Plumbing maintenance is a great option for learning about any existing issues with your system and having them professionally addressed before they grow out of hand. Additionally, by joining a membership at Grogg's, you will also receive a 20% discount off of all plumbing service repairs as well as preferred service. Service calls are also free!
Grogg's Sewer & Drain Services
Grogg's plumbers have the know-how, the experience and the tools to take care of any job big or small. A sewer clog needs immediate attention, so don't delay in calling a Grogg's plumber to come out and assess your situation right away. To get your sewer line repaired or replaced, give us a call at 304-863-3553 today!