Grogg's Is Proud To Give Back To Our Local Community
Grogg's Home Services started as one man providing part-time heating and air conditioning services in the Parkersburg, WV area. More than 50 years later, Grogg's is very proud to be able to continue serving our area with exceptional home comfort services. As a local business, we understand the importance of giving back to the community that has allowed our business to thrive. With our giving-back programs, we strive to show our appreciation to the area that we have worked in and loved for generations.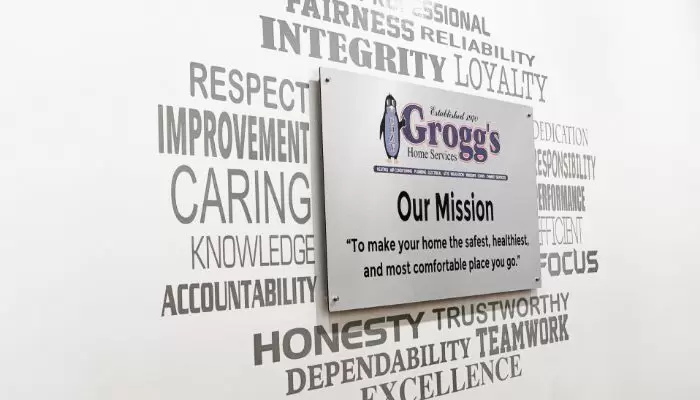 12 Days Of Giving
Each holiday season, we show our appreciation to our clients and local Salvation Army by offering our 12 Days Of Giving program! In this program, anyone can guess where the Grogg's penguin, Cozy, is for 12 days. Every afternoon we pick the contestant who chose the closest location and award them $500! With each $500 award, we also provide the Parkersburg Salvation Army with $500 as well. It's a fun and rewarding tradition we've come to love! 
Follow our Facebook Page to join in the festivities this holiday season! 
Oldest AC Contest
Do you have the oldest AC in town? You may be eligible for a FREE unit from Grogg's! Every year, many people enter our contest to see if they have the oldest unit around. Once all of the entries are in, we decide who has the oldest unit and award them a brand new AC system for free! 
Keep an eye on our Facebook Page for details on when the contest is open! 
Thankful For Our Local Community
Grogg's also participates in a number of other community events and programs benefiting those in our area who are less fortunate as well as local businesses and nonprofits. We feel very blessed and thankful for our clients and the incredible community in which we serve, and are very happy to be able to give back in any way we can. To learn more about our community involvement programs, or get involved yourself, connect with the team at Grogg's today!