AC Service in Clarksburg & Parkersburg
Does your air conditioning system not heat and cool your home effectively? Have you noticed a huge increase in your home's monthly energy bills? Does your AC unit require frequent repairs? Then you need to schedule an air conditioning maintenance appointment today.
Without consistent maintenance, your air conditioning system's performance can take a major hit. At Grogg's Home Services, we provide air conditioning maintenance that helps keep your home's air conditioning system working effectively and efficiently all year long. To get your air conditioning unit serviced, call us at 304-863-3553 today!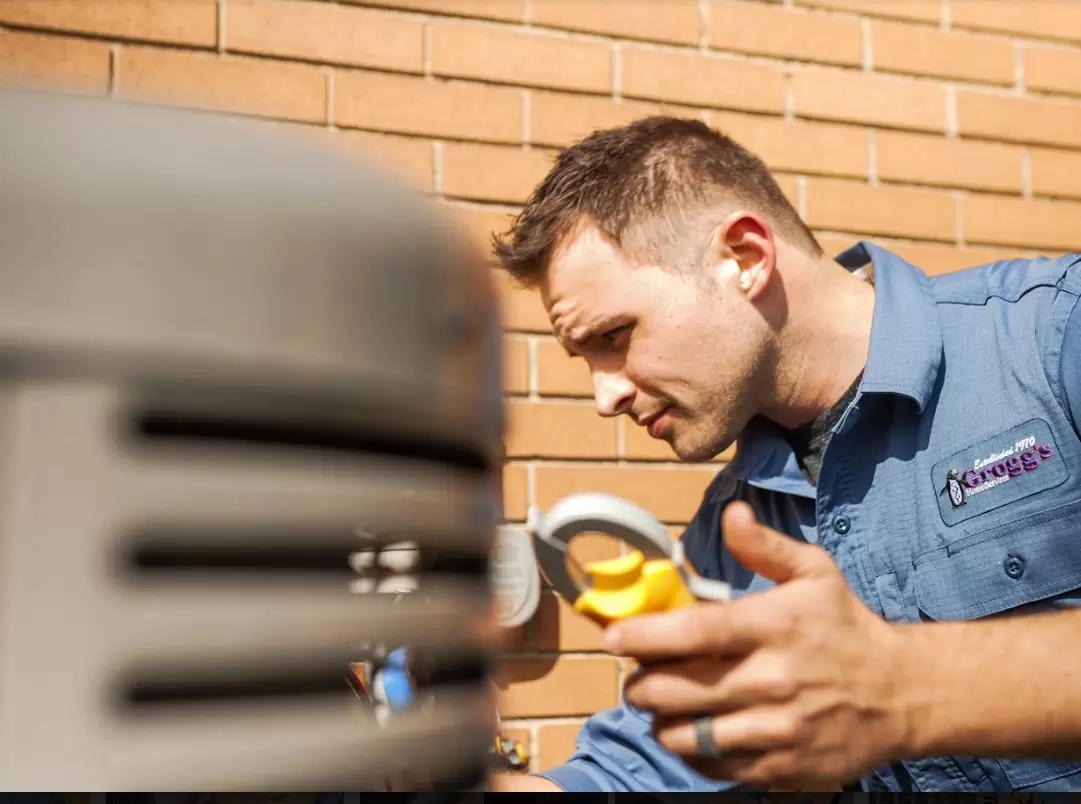 When to Get Your AC Unit Serviced
To ensure that your air conditioning system is able to operate at max efficiency, you should have your air conditioning unit maintenanced at least once a year. The best time to have your AC unit serviced is right before the peak cooling season in your area. Getting air conditioning maintenance before the summer will allow for your air conditioning unit to be cleaned and inspected for any issues. If any issues are spotted in your AC unit's annual maintenance, you will be able to have them addressed before they lead to full system failure.
Talk to a Live Person, 24 hours a day, 7 days a week.
Importance of Having Your Air Conditioning Unit Serviced
Staying up-to-date on your air conditioning maintenance is key to its longevity and operation. Air conditioning tune-ups provide the following benefits:
Your air conditioning system has a longer service life.
Your monthly energy costs are lower.
Your air conditioning system remains covered under its warranty.
Your air conditioning system requires fewer repairs.
If you don't have your air conditioning system serviced on a regular basis, your AC unit will have a shorter service life, cost more to operate and require frequent repairs.
Grogg's Has Your AC Maintenance Needs Covered
At Grogg's Home Services, we understand that getting air conditioning maintenance can be costly, which is why we offer maintenance plans to make it more convenient and affordable. As a member of our Comfort Club, you can receive annual servicing of your air conditioning unit, discounts on repairs, free service calls and priority service. To find out more about getting your air conditioning unit serviced, contact us today!