Humidifier Options For Parkersburg & Surrounding Areas
Overly dry air can have a lot of unhealthy and damaging effects. In areas that have dry air, having a whole home humidifier installed can greatly improve your health and protect the wooden features of your home. Just as high humidity levels are bad for your home, so are low humidity levels. Grogg's Heating & Air Conditioning offers affordable options for home humidifiers, including whole home humidifiers. Call us today to find out more about how we can help improve the humidity levels in your home.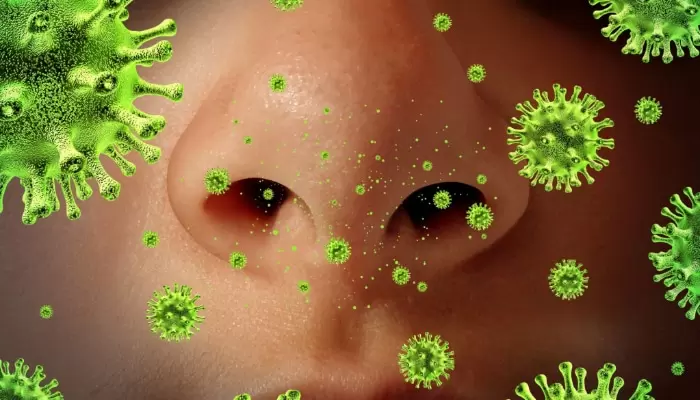 Common Signs of Dry Air
A lot of the time, you know dry air when you feel it and low humidity levels can also have many signs, including:
Aggravated asthma and allergy symptoms.

Sore throats.

Dry or runny nose.

Cracked or itchy skin.

Splitting or cracked furniture, molding or wood floors.

Frequent static shocks.

Chipping plaster and paint.
A whole-home humidifier can immediately restore your comfort by maintaining a healthy humidity level for your indoor air.
Talk to a Live Person, 24 hours a day, 7 days a week.
The Importance of Maintaining Your Home's Humidity Level
You might have tried a few different methods to increase the comfort in your home, but none of them will provide the moisture that you need to feel the difference. Showering, doing laundry or cooking are ineffective in that regard. Turning up your heat will also not increase the humidity level of your home. It has been noted by many medical experts, including the American Society of Otolaryngology (an ear, nose and throat specialist) that an overly dry environment can make people more susceptible to infection. Many viruses thrive in low-humidity environments, which makes colds, flus and other respiratory ailments more likely to reach you.
How a Whole Home Humidifier Can Help
A whole home humidifier can have other benefits in addition to creating a perfect and comfortable moisture level in your home. It can also allow you to feel more comfortable at lower temperatures. Every degree lowered can save up to 4% on your heating bill, according to the EPA. Look after your home and increase your comfort with a whole-home humidifier installation by Grogg's Heating & Air. To get a whole home humidifier installed, contact us today!