Toilet Plumbing Services in Parkersburg
Toilets can be one of the main sources of wasted water in the home. Toilets can drip and leak, causing water damage to the surrounding area. They can also clog and develop weak flushes over time. All of these problems can lead to reduced performance, wasted money, and eventually, a need for toilet repair. Whether it's time to restore your toilet to peak performance or replace it with a new one that is more efficient and uses less water, Grogg's plumbers will have you taken care of in no time. Call us at 304-863-3553 to get your toilet repaired right away!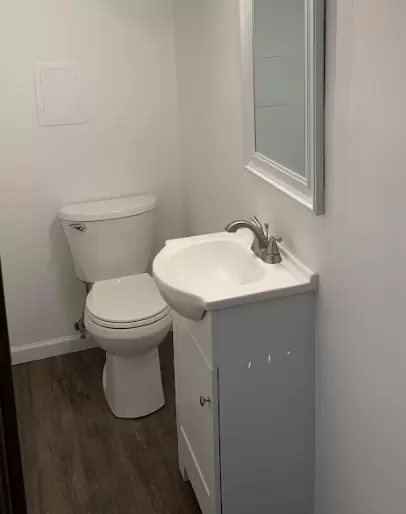 Avoid Toilet Issues With Plumbing Maintenance
Toilet troubles are one of the most unpleasant plumbing issues to have. Help prevent them with regular plumbing maintenance. We offer plumbing maintenance plans with many perks for your home and your wallet. Our plumbing maintenance plans include yearly inspections, free service calls, discounts on repairs, priority service and much more. To get toilet repair or service, contact us today.
Talk to a Live Person, 24 hours a day, 7 days a week.
Save Money With a New Toilet Installation
From first glance, it may seem that all toilets operate similarly, using just as much as water as the next. However, even though toilets function similarly, the amount of water used in each flush can vary greatly from toilet to toilet. Older toilets can use up to six gallons of water for each flush, whereas water saving toilets use around 1.28 gallons of water for each flush. Having your current toilet replaced with a newer and more efficient toilet could save you up to 13,000 gallons of water per year, saving you money on your water bill. To get a new toilet installed in your home, call us today.
Trust Us to Fix Your Toilet Issues
Anyone who has experienced a problem with the functionality of a toilet would agree that the toilet quickly becomes the most important appliance in the home when it is not operating correctly. The plumbers at Grogg's are experts in toilet installation and toilet repair. From overflows to leaks, we can fix it all. Give us a call today at 304-863-3553 or submit a service request online.