Heating System Service in Parkersburg & Clarksburg
Does your heating system fail to keep your home warm? Do you notice strange noises coming from your furnace? Are your energy bills much higher than usual? 
If you are experiencing any of these issues, it is time to get furnace maintenance. Furnace maintenance helps your furnace run better and longer. At Grogg's Home Services, we offer furnace maintenance plans to accommodate your heating system maintenance needs. Call us at 304-863-3553 to find out more about our furnace maintenance!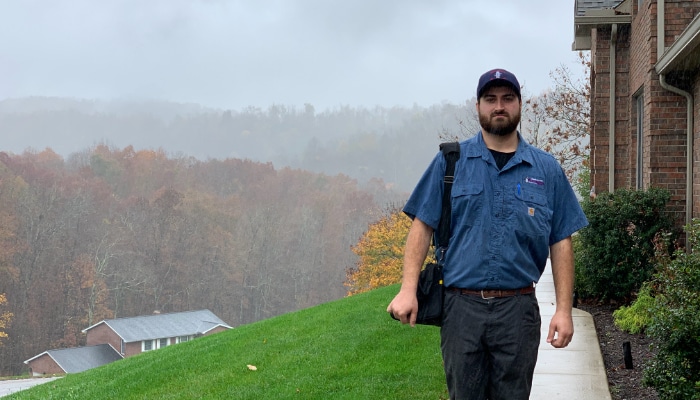 Does Your Heating System Need Maintenance?
Furnace maintenance needs can be easily ignored, but can lead to severe issues if neglected. If you do not have your heating system serviced on a regular basis, it will have a shorter service life, require more repairs and may not be covered under warranty. To get the best results from having your heating system serviced, you should have it serviced once a year right before the heating season. In addition to increased efficiency, having your furnace maintenance will also ensure your comfort throughout the winter since you will be able to detect any repair needs ahead of time.
Talk to a Live Person, 24 hours a day, 7 days a week.
The Value of Heating System Maintenance
Some advantages to having your furnace serviced are:
Your furnace has a longer life expectancy. 

Your furnace is more efficient and costs less to run.

Your furnace stays covered under its manufacturer warranty. 
When you have your furnace serviced on a regular basis, you will not need to worry about surprise repair needs and full system failures in the peak of winter. To ensure that your furnace receives the proper amount of servicing, you should get your heating system on a furnace maintenance plan, like the Grogg's Comfort Club.  
Choose Grogg's For Heating Maintenance
At Grogg's Home Services, we try to make maintaining your heating system easy and stress-free. We have a heating maintenance plan that allows you to get your furnace serviced on a regular basis while receiving additional perks. As a member of our Comfort Club, you could receive discounts on repairs and products, free service calls and preferred service. To find out more about getting your furnace on our maintenance plan, contact us today.