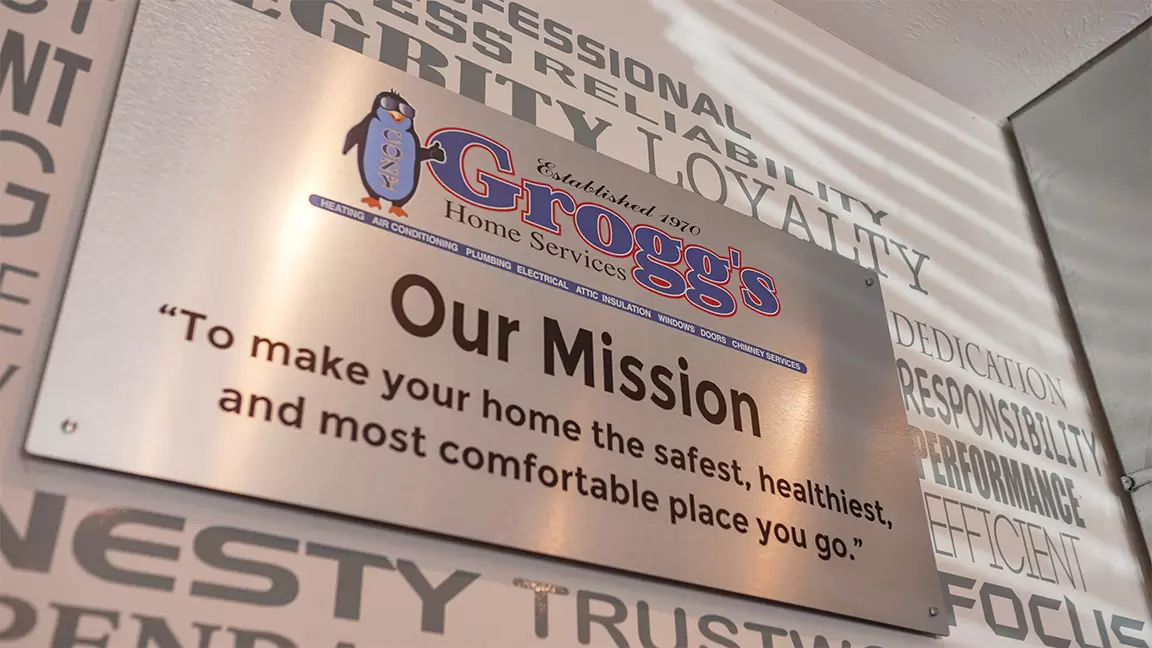 We promise the following:
24 Hour Emergency Service – You can sleep tight knowing that we will be there for you with 24 hour furnace repair and emergency AC repair.
People You Can Trust – We employ highly trained technicians who have had extensive background checks. There are 70+ of us dedicated to serving you—we employ the best customer service representatives, plumbers, and HVAC professionals.
Two Locations – We can pool our assets and people to serve you better.
Giving back – We are involved and invested in the communities that we serve.
Fully Staffed Office and Showroom – Call or stop by to ask questions, purchase replacement filters, or just have a cup of coffee and look around.
Friendly Service – We are proud to have you as a client. You will see and hear our smiles.
Respect For Your Home – Shoe covers and drop cloths are two of our most important tools.
Great Products – We strive to provide you with the highest quality products we can find.
System Design – We take the extra time to size and design your system for your home.
Quality – We will never tolerate anything but the highest quality workmanship.
Factory Start Up – You can be assured that your system is operating the way it was intended.
Manufacturer Relationships – We speak directly to the folks who designed and built your system.
Priority Service – You are now a member of our family. You get taken care of 1st.
Financing – We have a financing options available, with approved credit, to fit any budget.
Customer Survey Program – We cherish your feedback and are always improving because of it.
Longevity – We have been exceeding expectations since 1970. We aren't going anywhere.
Focus – You are our only concern.
Integrity – We never compromise our good name or lie to you, ever.
Team – We work together.
We aim to be the only heating and air conditioning company you will ever need. If there is any way that we can improve, please feel free to let us know. Thanks for allowing us to serve you.