Programmable Thermostats in Clarksburg, Parkersburg & Surrounding Areas
Grogg's Heating and Air Conditioning is proud to offer digital thermostat options like Aprilaire Thermostats in our heating and cooling services.
Your home's temperature isn't the most important thing that a thermostat should control--it's your comfort! Not many people think about their home's thermostats on a regular basis and which one would be a good fit for them, so we're here to help you through the process. A quality thermostat will do so much more than you might be used to. A thermostat is capable of so much more than temperature control, able to be a command center where you can customize and control your entire comfort experience.
Aprilaire offers a whole family of digital and programmable thermostat to match your specific comfort preferences. All of our available thermostats used the latest technology and innovation to provide a level of comfort you never knew existed! Experience the difference today with a simple installation!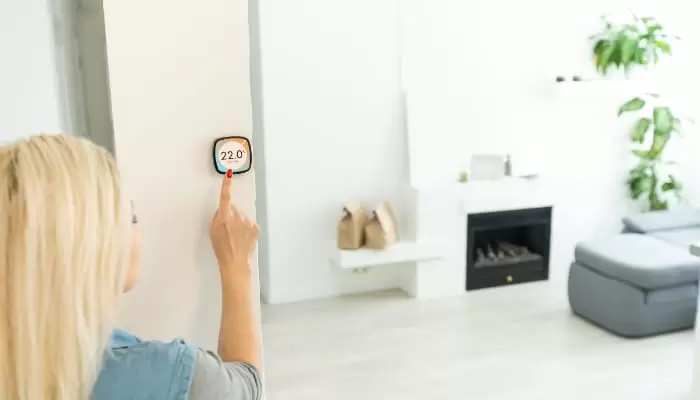 Choose Grogg's When You Want Quality
There are many more reasons to choose Grogg's than meets the eye! When we're in your home, you can appreciate our shoe covers, high tech equipment and professionalism. But what you can't see is why you'll be completely satisfied with our service!
We have:
Strict Adherence to Building Codes
Phones Answered by a Live Person 24/7
24-Hour Emergency Service
$2 Million in General Liability Insurance
Please call us today at (304) 326-0553 in Clarksburg or (304) 863-3553 in Parkersburg to enjoy heightened comfort with a new digital/programmable thermostat!