Grogg's offers high-quality, professional plumbing services. We take great care of our customers and do exceptional work! If you are looking for a solid reliable plumber that cares, look no further than Grogg's!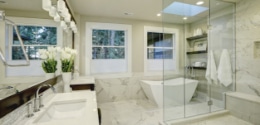 Our Plumbers Keep You Comfortable Any Way They Can
A few of the services that Grogg's offers include:
If you are in need of any of our services, please reach out to us today to speak with a licensed plumber that can help answer any questions you may have!
Why Grogg's For Your Next Plumbing Project
We take care of our customers by providing them with the highest quality work, customer service, and professionalism that we can for all of the services that we offer. We educate our customers on the process from start to finish, so they are aware of what the problem is and what we are doing to fix it. Our team is highly trained and ready to work, so get in touch today!