Plumbing Repair & Installation in Parkersburg & Surrounding Areas
Whether you have a leaking pipe that requires emergency repair or you are planning to get your bathroom or kitchen plumbing redone, Grogg's Home Services can help. We understand the importance of your home's plumbing system and how inconvenient it can be when issues arise. At Grogg's, we offer high-quality, professional plumbing services. We take great care of our customers and do exceptional work. If you are looking for a solid reliable plumber that cares, look no further than Grogg's. To schedule plumbing repair, inspection or replacement, call us at 304-863-3553 today!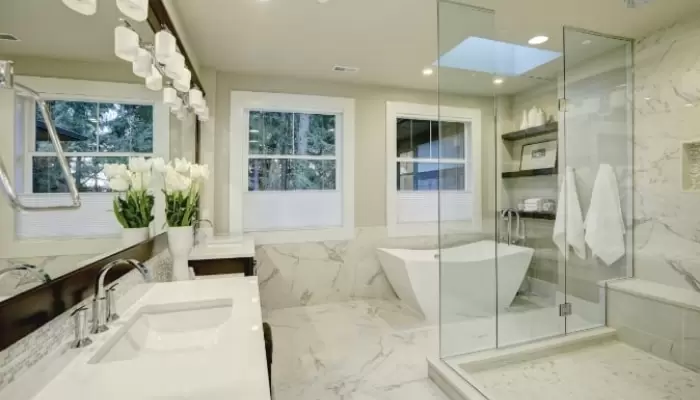 Our Plumbers Keep You Comfortable Any Way They Can
A few of the services that Grogg's offers include:
If you are in need of plumbing services, reach out to us today to speak with a licensed plumber that can help answer any questions you have!
Talk to a Live Person, 24 hours a day, 7 days a week.
What plumbing services does Groggs offer near Parkersburg, WV?
Grogg's Home Services provides the following plumbing services in Parkersburg, WV:
Water heater, sump pump, pipe, sewer, sink and faucet service. 

Drain cleaning and garbage disposal replacement. 

Plumbing maintenance, repairs and installations.
Regardless of the type of repair or installation you need, we can help. Give us a call today to learn more about our plumbing services!
How do I choose a good plumbing company near Parkersburg, WV?
To choose a good plumbing company in Parkersburg, WV you can: 
Check online reviews from other customers. 

Ask coworkers and friends for recommendations.

Check to ensure that they are licensed and insured.
Another thing you can do is check their website to see if they offer services that are applicable to the type of repair and installation needs you have. Some companies offer 24 hour services whereas others do not. To learn more about our plumbing services, contact us today.
How much does it cost to have a plumber unclog a drain?
It costs around $100-$200 to have a plumber unclog a drain. Some things that can cause the price to vary are: 
The severity of the clog. 

The method used to remove the clog.

The plumber's hourly rate. 
The two most common methods of removing a clog from a drain are hydro jetting and snaking. On average, hydro jetting methods will cost more than snaking. To get your drain unclogged, call us today.
Protect Your Plumbing With Regular Maintenance
With most parts of your home's plumbing system being hidden behind walls, it is hard to keep track of the condition of your plumbing. When you get your plumbing system inspected on a regular basis, you can be assured that your plumbing is tested and serviced often to catch leaks and issues before they become major problems. At Grogg's Home Services, we offer plumbing maintenance plans to make maintaining your plumbing affordable. As part of our Comfort Club, you can receive discounts on plumbing repairs, free service calls, yearly inspections and preferred service.
Pick Grogg's For Your Next Plumbing Project
We take care of our customers by providing the highest quality work, customer service, and professionalism that we can for all of the services that we offer. We educate our customers on the process from start to finish, so you know what the problem is and what we are doing to fix it. Our team of plumbers are highly trained and ready to work, so get in touch today. To learn more about our plumbing services, contact us!