Sump Pump Repair & Installation Near Parkersburg
A sump pump is a simple device designed to pump water away from your home and keep your basement water-free. While it may be a simple device, it is an extremely important one that stands as the first line of defense between you and a flooded basement, water damage and the loss of personal possessions. Needless to say, sump pumps are an absolutely integral part of your plumbing system.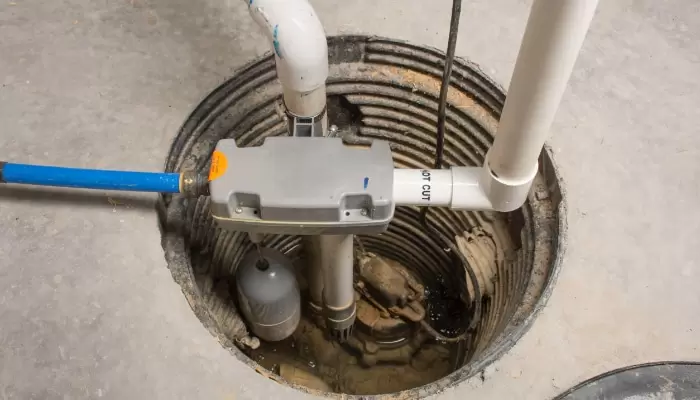 Trusted Sump Pump Inspection & Repair
A bad float or switch on your sump pump is all it takes to ruin your beautifully finished basement. The licensed, trained and trusted plumbers at Grogg's Home Services are capable of checking all of the components of your sump pump to ensure that it is operating correctly. At Grogg's, our plumbers can also install battery backups and water alarms to add another layer of protection to keep water from entering your home. To get sump pump repair, inspection or installation, call us at 304-863-3553 today!
Talk to a Live Person, 24 hours a day, 7 days a week.
Choose Grogg's For Your Sump Pump Repair & Installation
Whether you are in need of sump pump service or a brand new sump pump, Grogg's plumbers are the plumbers to call. We have everything on our trucks necessary to complete your repair right away, and you'll be surprised by the affordability of our plumbing services.
Protect Your Sump Pump With Preventative Maintenance
Since sump pumps spend much of their life submerged in water, it is all the more critical that they are checked regularly and maintained. Grogg's offers a plumbing maintenance plan to do just that along with attention to the rest of your plumbing system. Learning about issues before they get out of hand is key to money savings and maintaining an optimally-functioning system. To keep your home protected with sump pump repair and installation, contact us at 304-863-3553 or request our services online today!