Gas Packs in Clarksburg, Parkersburg & Surrounding Areas
Packaged Outdoor Units are very similar to split-systems, but can be used where there are space constraints on the inside of a structure. They are also an option if you don't want your HVAC appliances located inside your home. Packaged units are available in gas heat/electric air conditioning, heat pump, and straight air conditioning models.
We'll provide a product and installation that are up to your highest standards.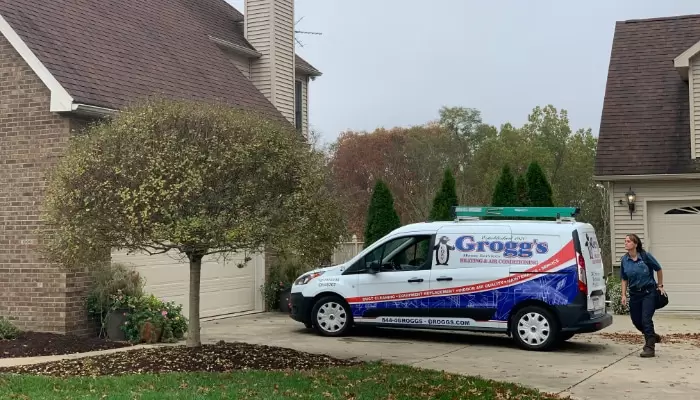 For Your Ultimate Comfort, Choose Grogg's
There are endless reasons to choose Grogg's for your packaged outdoor unit needs! We promise:
Quality
Factory Start Up
Priority Service
Integrity
Expert System Design
Respect For Your Home
People You Can Trust
Friendly Service
Phones are answered by a live person 24/7, so please call us today, or contact us online!