In need of an electrician for your home? Grogg's has a team of highly trained licensed electricians with years of work under their belts to help you out. If you are around the Parkersburg location, Grogg's can arrive for your electrical work in no time at all! Reach out to us today to learn more about how we can help with your electrical work!
Electrical Services For Projects Big and Small
The electricians at Grogg's offer: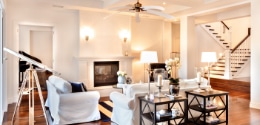 We offer a lot of electrical services and products, so if you are in need of any of the services/products listed above, please reach out to Grogg's today to get a quote or to have any of your questions answered by a licensed electrician!
Choose Grogg's When You Need an Electrician
We take care of our customers by providing them with the highest quality work, customer service, and professionalism that we can. We make sure that we are as transparent with our customers so that they are not left guessing what the problem is or how much it will cost them to fix it. Our team is highly trained and ready to work! So please contact us today.