Whole-Home Generators in Parkersburg & Surrounding Areas
Power outages happen everywhere—there is no place that is 100% immune. When the power goes out in your area, will you be prepared? That's where Grogg's has your back.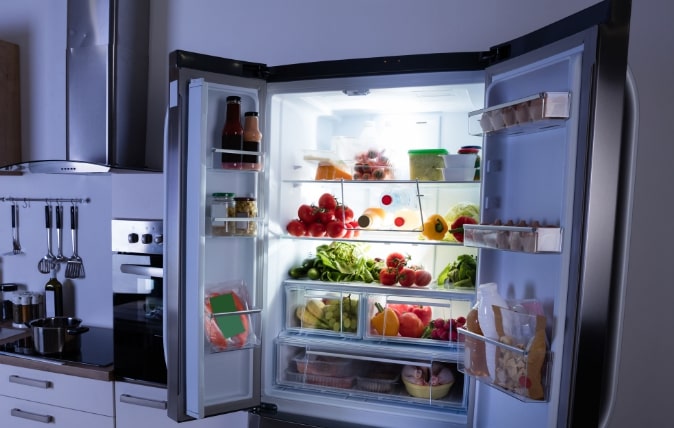 Prepare For the Unknown
The best way to prepare against the unknown timing of a power outage is to have a whole-house standby generator installed. The electricians at Grogg's are proud to install and support Generac® home standby generators. A properly installed generator for home use has the capability to save the food in your freezer, operate the furnace or the air conditioner, keep your sump pump running, etc. Think of all of the disasters that a standby generator can save you from: burst or frozen pipes, thawed out freezers, flooded basements, and the list goes on and on.
Call a Grogg's electrician today for a price on a Generac® standby generator. You'll be surprised just how affordable peace of mind can be.
What size generator is needed to power a house?
The size generator you need to power your house depends on a number of factors:
Which appliances you want to power during an outage.
The starting and running wattage amounts of those appliances.
The total combined wattage amounts.
The generator you want to get is one that can handle a total wattage above your combined total. To learn more, contact us today.
How much does it cost to have a whole house generator installed?
The cost to have a whole house generator installed will range from $500 - $3,000. This price does NOT include the cost of the generator itself. The final installation cost will be depend on:
Any site preparation necessary.
Is there connection to existing utility lines?
New wiring and electrical panel upgrades.
Permits and permissions.
Materials and equipment.
Grogg's can help provide an accurate price estimate on installing your home generator. Contact us online now for fast reliable service!
How do generators work in homes?
A generator that works for a home is not actually located in the home, but outside where any toxic fumes can escape and not harm residents. The unit works off of natural or petroleum gas to provide power to your home during an electrical power outage. The generator is attached to your home's electrical panel and will power certain breakers attached to essential appliances. To learn more about generators and how they can work for you, 
contact one of the knowledgeable team members at Grogg's today!
Don't Forget About the Benefits of Maintenance!
Along with your generator, Grogg's can make sure that every aspect of your electrical maintenance is cared for.
Please get in touch today if you want reliable backup power or have any questions about our maintenance plan!