New Windows For Your Home In & Around Parkersburg & Clarksburg
Window replacement can have a huge impact on your home. Not only will the effect be aesthetically pleasing as new windows can really spruce up the look of your home, but there are many other benefits to this important service. Grogg's Home Services is your home comfort partner for heating and air, plumbing, electrical needs as well as window installation. We apply the same expertise and skill to ensure the job is done with precision so you can enjoy your windows for many years to come.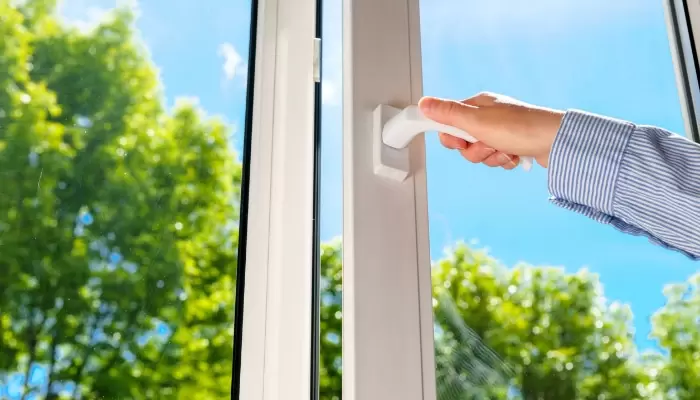 Is It Time For New Windows?
Have you noticed frequent moisture, leaks or condensation build-up around your home's windows? Or maybe your window frames are starting to rot or decay? It may be time to start thinking about replacing your home's windows. Not only could you risk damage to your home, you could be facing higher energy bills and exposure to mold and mildew, not to mention a risk to your security.
Talk to a Live Person, 24 hours a day, 7 days a week.
Benefits of New Windows
Greater Energy Efficiency - Older windows and seals will let climate controlled air escape from your home. The windows we install are built to insulate your home, keeping your air inside where you want it. You'll notice savings on your energy bills almost immediately after installation.
Better Comfort - By preventing your climate controlled air from escaping, your new windows will help your home feel more comfortable to be in. Say goodbye to drafts and hello to consistent temperatures!
Better Protection From Elements - New windows are constructed to be tougher than ever, helping to protect your home from wind, rain and hail.
Enhanced Home Security - Windows that have outdated hardware, have rotting frames or are lower quality are easier to break in to. With new windows you increase your home's security.
Increased Home Resale Value - Studies have shown that when you invest in new windows you can expect your home's value to increase as well.
Quality Window Options
For quality window replacement services, call on the pros at Grogg's! We offer free estimates on window replacements and have a variety of options from which you can choose. Contact us today online or by phone at 304-863-3553 to learn more, or to schedule your free consultation!