As low as $148/Mo for your Home Comfort Peace Of Mind.
Worry Free Home Comfort System customers can enjoy a new system by paying 1 monthly fee, and never pay any additional charges or fees for the next 10 years.
No Hassle, Worry-Free Service

No Charge Maintenance (as needed for water heaters)

No Charge Covered Repairs (Parts and Labor)

No Charge Consumable Parts

No Charge 24/7 Priority Scheduling

No Trip Charges

No Diagnostic Fees

No Overtime Fees

No Expensive Repairs

No Large Up-Front Payment

Most Advanced Home Comfort System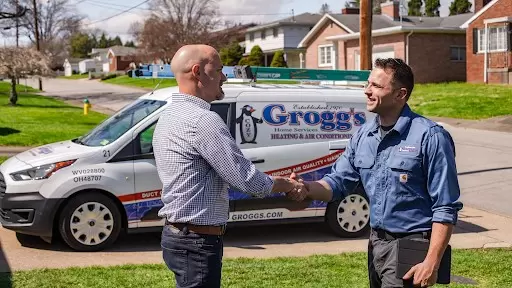 The cost of Home Comfort Systems are expected to significantly increase this year due to changing government efficiency standards. Install a new system NOW before prices rise!
Contact us to upgrade your Home's Comfort Today!